OVERVIEW
History
BIOMODEX® was founded by Thomas Marchand and Sidarth Radjou in 2015 through Agoranov, a Paris based technology incubator. The company was founded with the intent to develop 3D printing based complex training and case specific rehearsal solutions for physicians.

OUR MISSION is to redefine advanced physician training, patient-specific rehearsal, and pre-operative planning, leveraging our proprietary 3D printing technology to provide a unique and tailored tactile physician experience.

OUR VISION is to revolutionize pre-operative planning resulting in safer medical procedures and improved patient outcomes.

BIOMODEX® is supported by Dassault Systemes through its 3DEXPERIENCE Lab, designed to nurture and empower disruptive projects and though cloud licensing of its CATIA and Simulia (Abaqus) design and simulation softwares.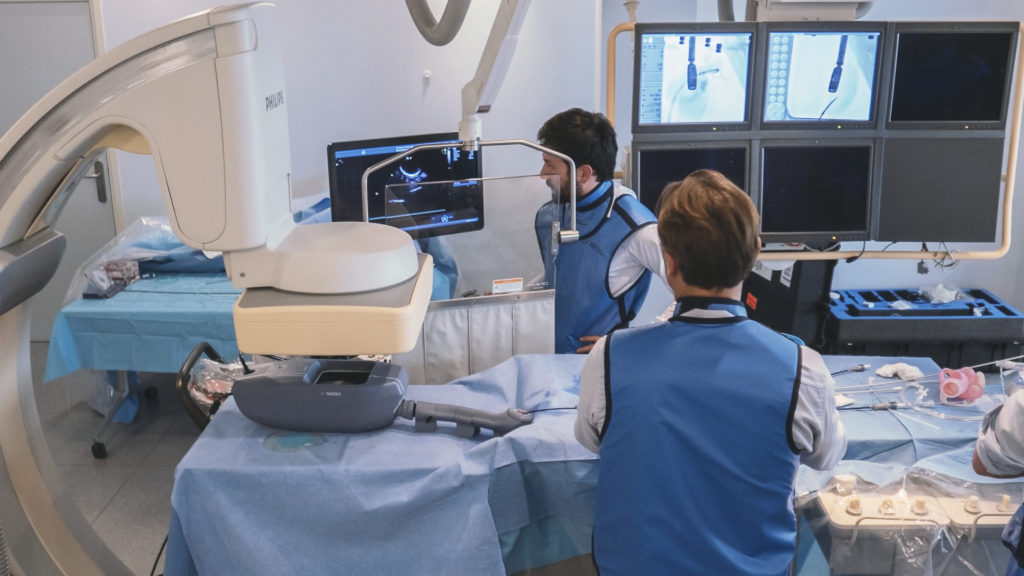 THE PROBLEM
Current training and rehearsal options, including animals, cadaver silicone models as well as digital simulators, are limited. Limitations include anatomical inaccuracy, lack of haptic feedback, imaging modalities and a realistic procedural environment. Ethical and practical considerations further compound the problem. These options do not allow for a realistic and practical experience for either training or case specific rehearsal.
THE SOLUTION
Starting from standard patient-specific medical imaging, BIOMODEX® has developed a unique and enhanced 3D printed solution for patient-specific rehearsal and physicians advanced training, combining biomechanical and imaging properties and fluid dynamics.

The BIOMODEX solution is fully integrated in both the imaging and procedural workflow, highly portable and easy to use. Image upload, ordering and quick delivery are facilitated through a web-based portal allowing customers to maintain and manage their own image portfolio. In addition to boosting treating physicians' preparedness and confidence, the solution is expected to reduce surgical medical errors, procedural and hospitalization costs and improve acute and chronic outcomes. Going beyond 3D printing BIOMODEX offers a sophisticated and tailored end-to-end complete physician experience in the tradition of a full motion flight simulator.

Working hand in hand with KOLs, Centers of excellence and Industry, BIOMODEX® has successfully commercialized several solutions for neurovascular and structural heart applications and is fast expanding its product portfolio through the application of its core technologies.