An Ischemic Stroke Training Solution with both Femoral and Radial Access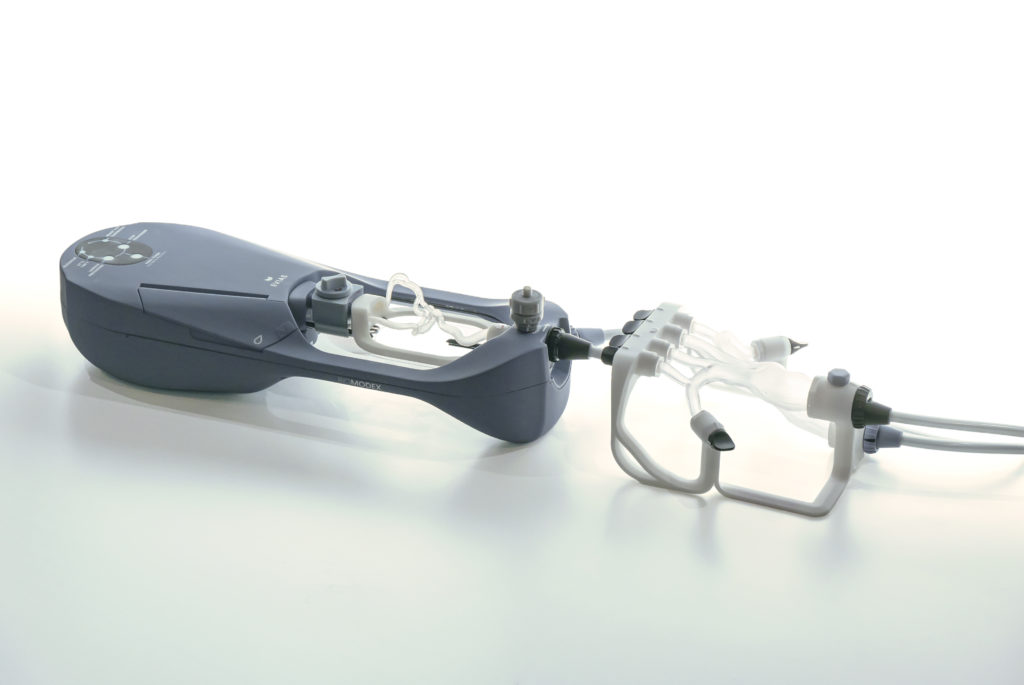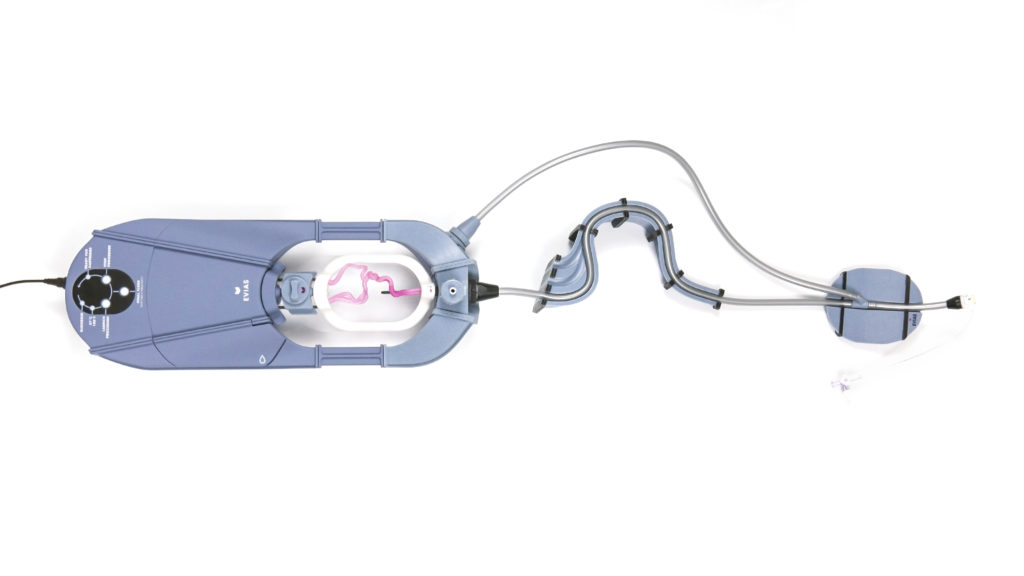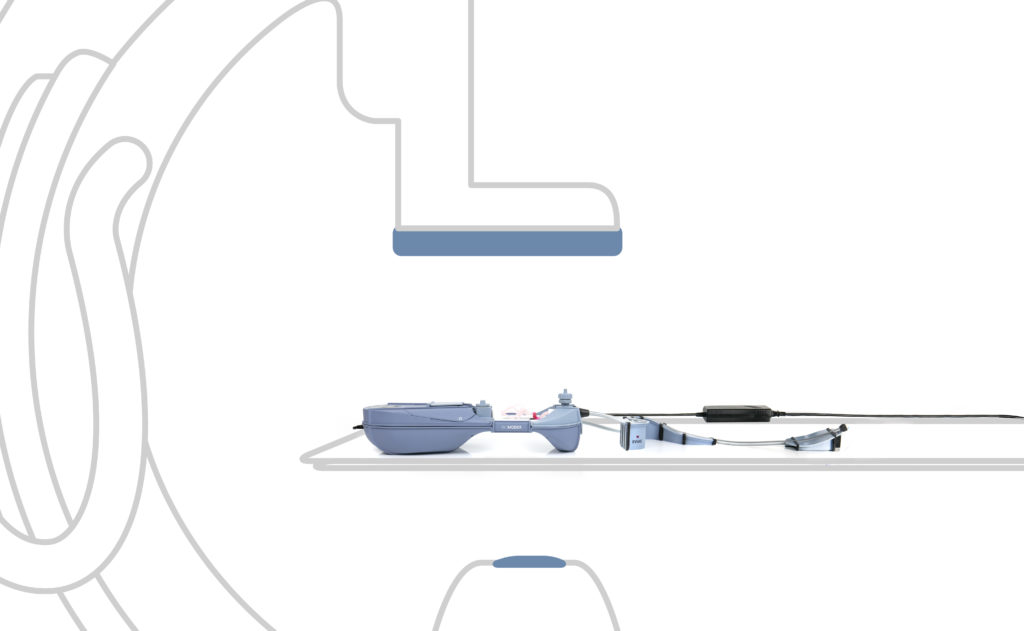 BIOMODEX® EVIAS™ Plus (EndoVascular Ischemic & Aneurysm System) is a solution designed for practicing neurovascular interventionalists and fellows for education, training, and patient-specific rehearsal.
Utilizes FDA cleared and CE marked software for segmentation of 3D RA or CTA
Invivotech is a proprietary technology that integrates tissue biomechanics in 3D printed anatomical twins
Clear Cartridge technology enable our biorealistic haptic simulators to be used in and outside of the cath lab
Anatomical cartridge for ischemic stroke procedures includes vertebral artery access, ICA and distal vasculature of various complexity
Adjustable Aortic Arch
Contrast agent and X-ray compatible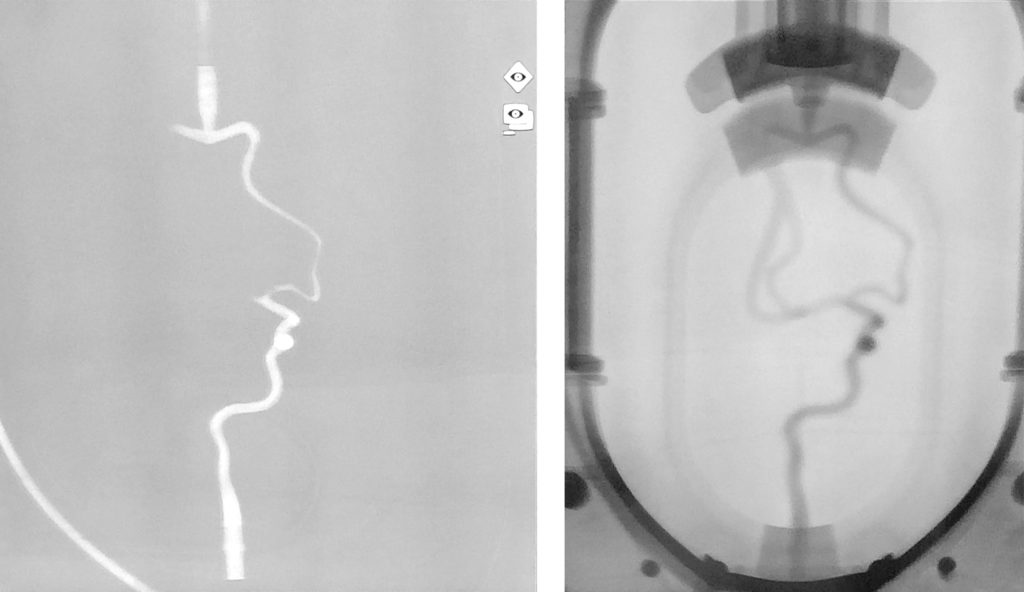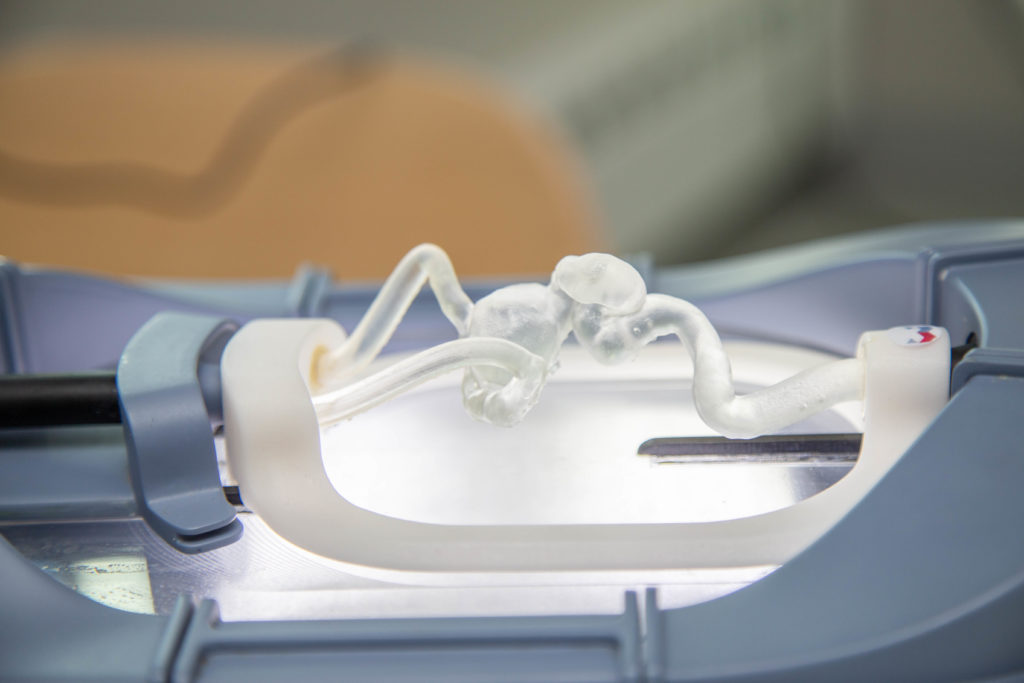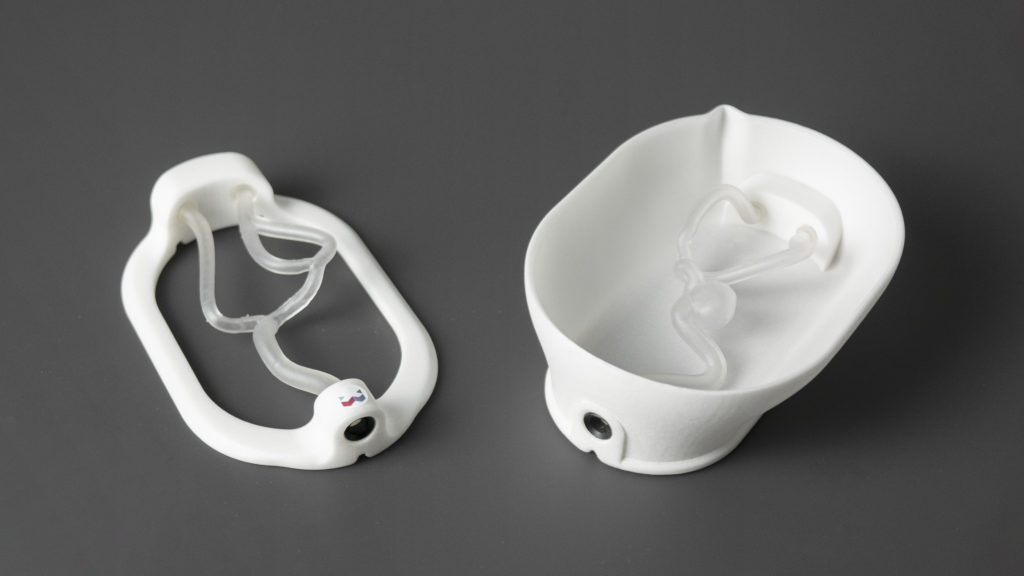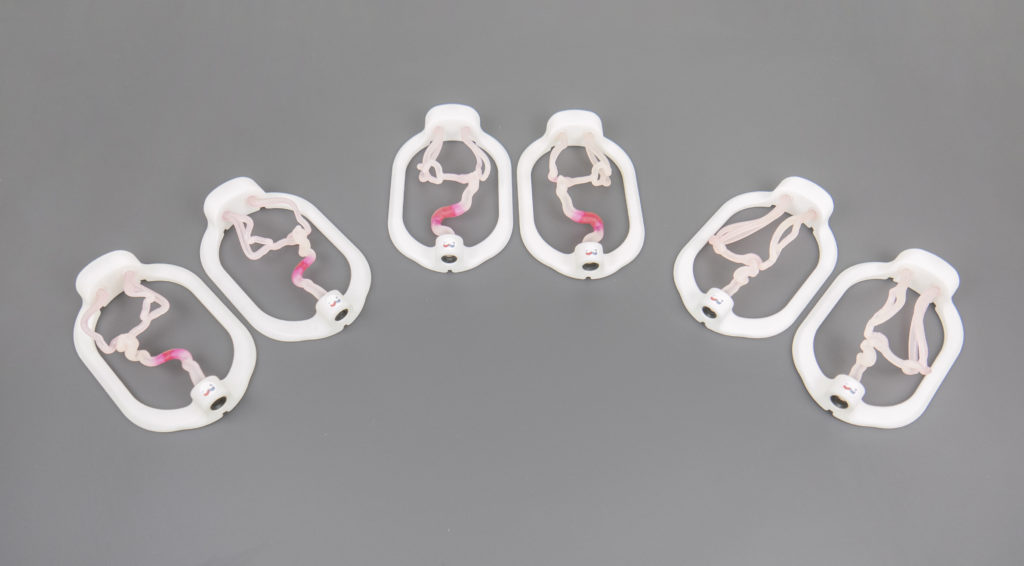 CARTRIDGE for Ischemic Stroke: 3D printed training cartridges extracted from patient images showing varying complexity of anatomies:
Available in both Invivotech and Clear Cartridge technologies
Mechanical thrombectomy
Aspiration thrombectomy
M1/M2 segment
Basilar segment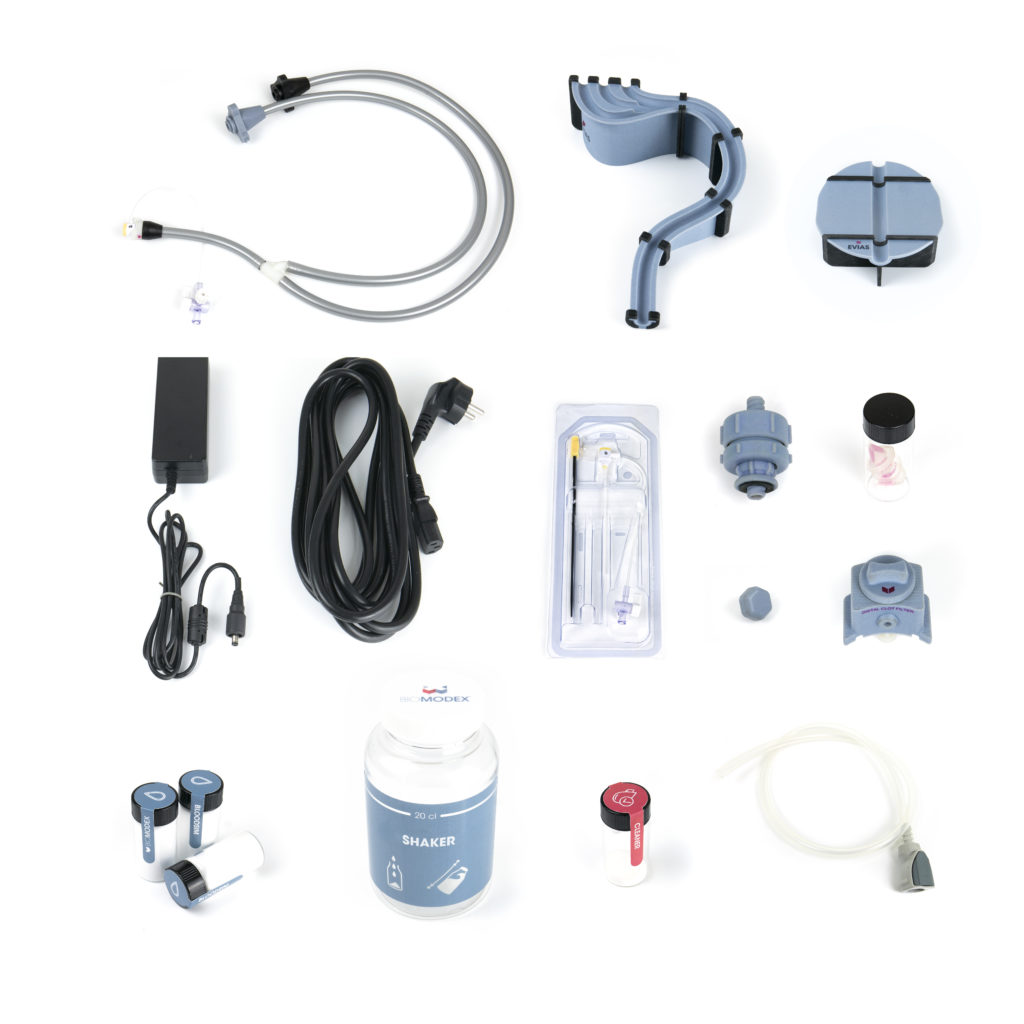 FEMORAL ACCESS TUBE & FLOW CONNECTOR: simulates the artery pathway from the femoral artery to the entrance of the right/left internal carotid artery (ICA) or end of vertebral artery and allows the continuity of the flow circulation.
ADJUSTABLE STANDARD AORTIC ARCH: simulates the aortic arch pathway with several levels of tortuosity – type I-II-III are represented.
INTRODUCTION PAD: gives the appropriate angle that you would have at the insertion site of the femoral artery.
INTRODUCER: simulates the introducer at the femoral artery. TWO (2) 9F introducers are available.
CLOT INSERTER: Clot Inserter gives the ability to inject the clot at the entrance of the cartridge to perform ischemic procedures.
THROMBOTECH™ realistic synthetic clot used to simulate thrombectomy procedures.
DISTAL CLOT FILTER: filter positioned at the distal end of the cartridge to collect dislodged clots during ischemic procedures.
BIOMODEX® BLOODSIM: powder that, mixed with saline water, gives the same viscosity and density as human blood. Three (3) containers of BIOMODEX® BLOODSIM are supplied with each station purchased.
Station only
Dimensions
18,5 x 7 x 4 inches / 47 x 18 x 10 cm
Weight
5.3 lb / 2.4 Kg
Case with Station and all accessories
Dimensions
22 x 12 x 9 inches / 56 x 30 x 23 cm

Fits for Carry-on
Weight
17.6 lb / 8 Kg
Average set-up delay
2-5 minutes
Anatomy switch delay
30-60 seconds
Power supply
Medical 24V DC / 2.5A