A Training and Case Specific Rehearsal Solution for Unruptured Aneurysm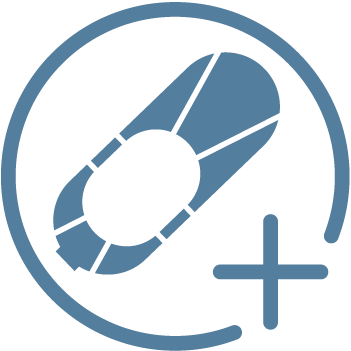 EVIAS Plus Station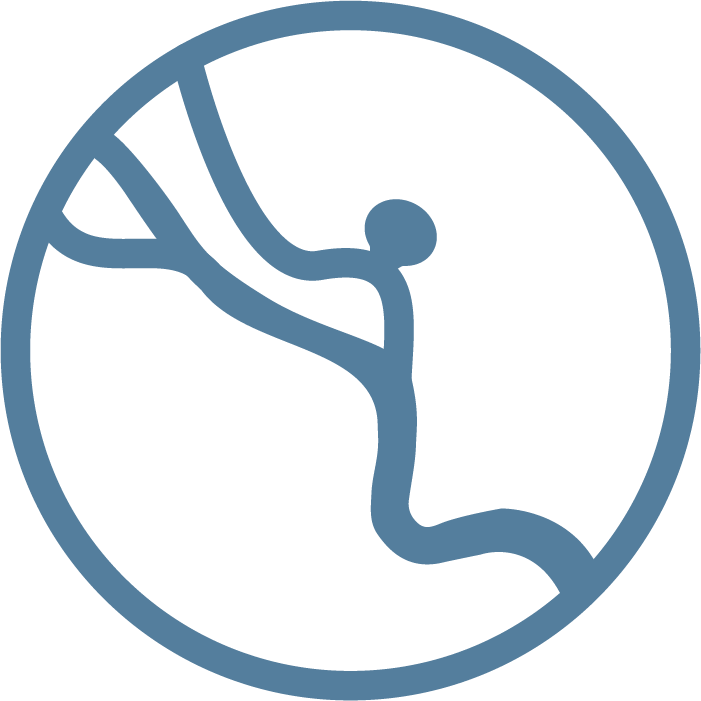 Unruptured Aneurysm Cartridge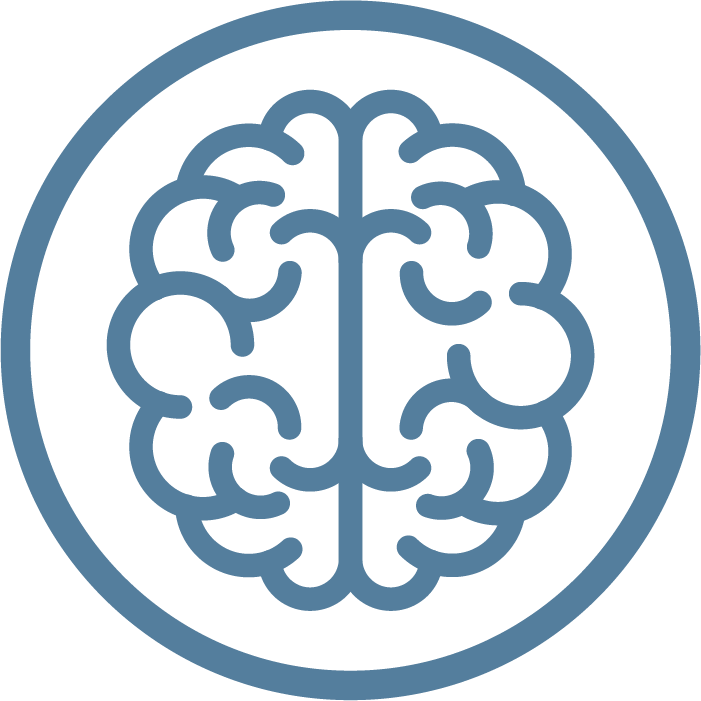 Unruptured Aneurysm Training & Rehearsal
Available in both Invivotech and Clear Cartridge technologies
From CTA and/or 3D rotational angiography to 3D printed model within 5 days
Lightweight, portable, plug-and-play Station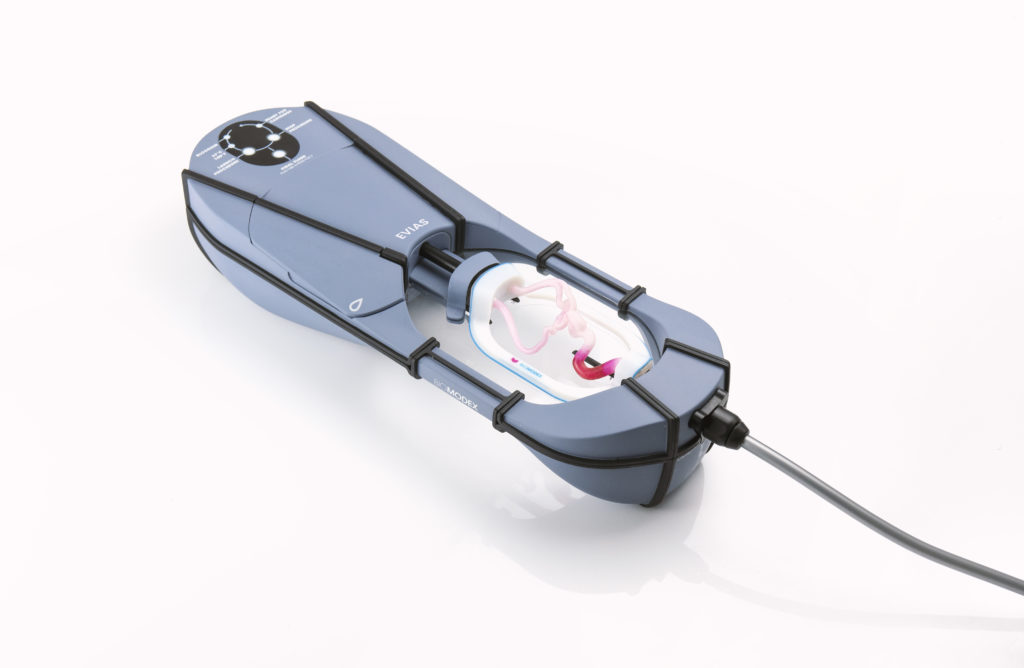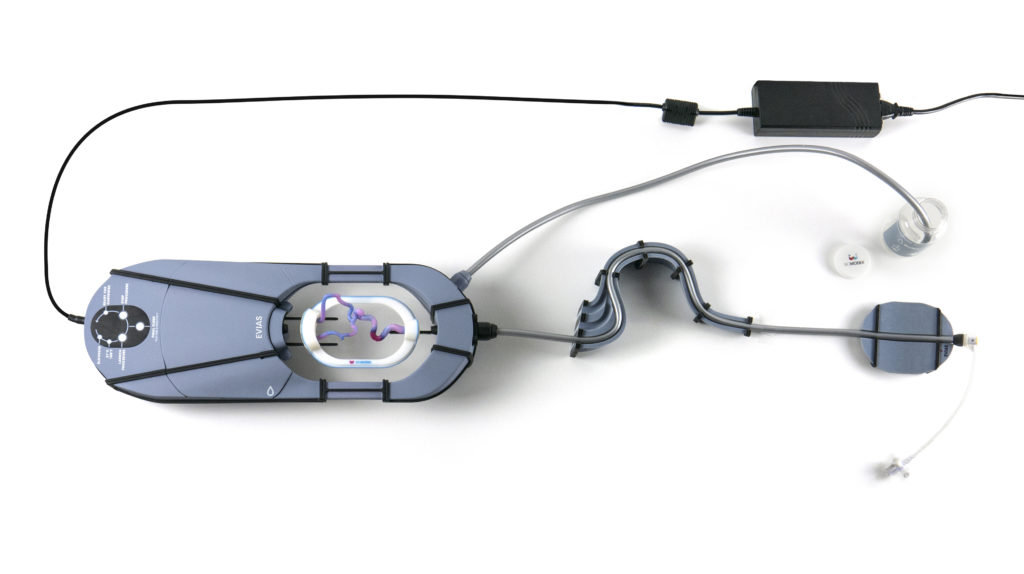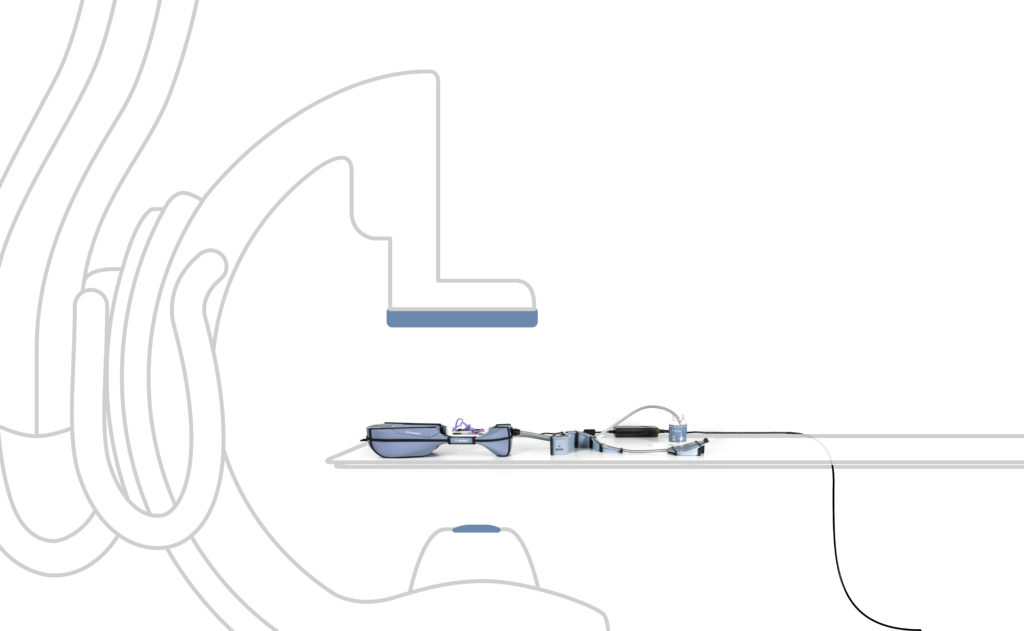 BIOMODEX® EVIAS™ Plus (EndoVascular Ischemic & Aneurysm System) is a solution designed for practicing neurovascular interventionalists and fellows for education, training, and patient-specific rehearsal.
Utilizes FDA cleared and CE marked software for segmentation of 3D RA or CTA
Invivotech is a proprietary technology that integrates tissue biomechanics in 3D printed anatomical twins
Clear Cartridge technology enable our biorealistic haptic simulators to be used in and outside of the cath lab
Anatomical twin for intracranial aneurysm procedures includes vertebral artery access, ICA, distal vasculature and aneurysms
Contrast agent and X-ray compatible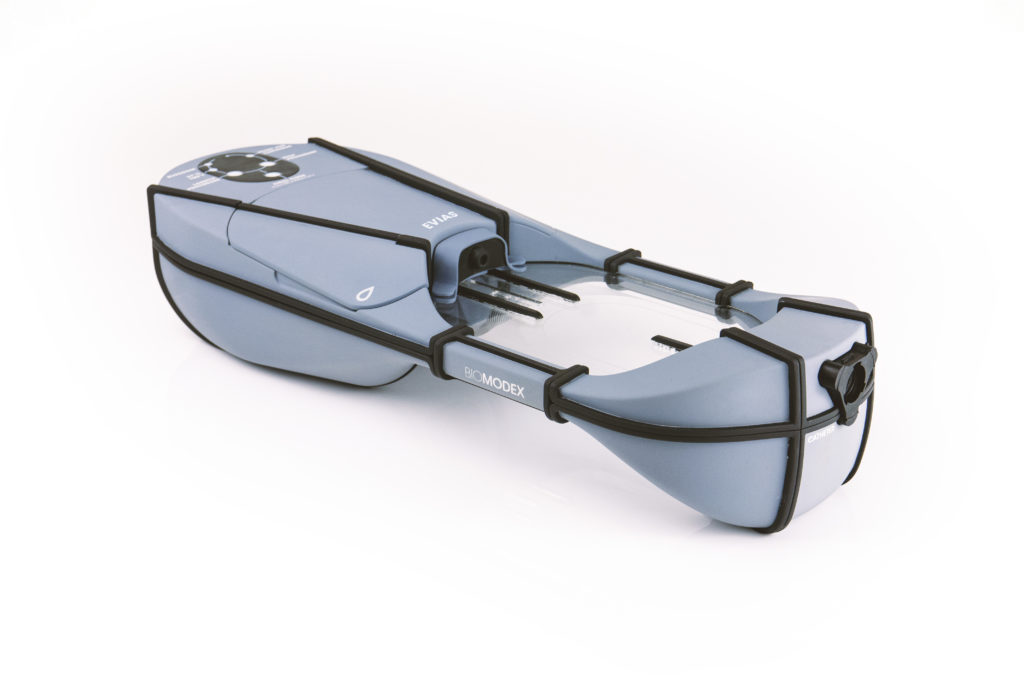 BIOMODEX® EVIAS™  Station has been designed to simulate the characteristics of intracranial aneurysms (geometry and physiological temperature). It is intended to be used in non-sterile laboratory environment.
For use inside (invivotech) and outside the cathlab (clear cartridge)
Compact and portable
Plug-and-play
Adjustable aortic arch
Simulated systemic flow
BLOODSIM™ replicates blood density and viscosity
Compatible with all BIOMODEX® EVIAS™ cartridges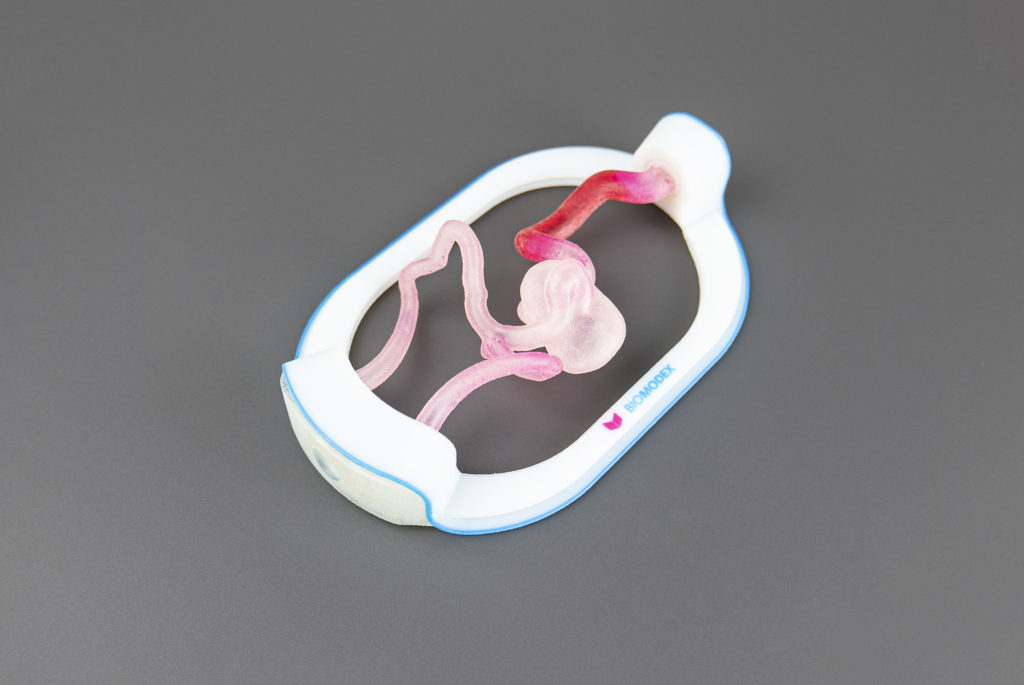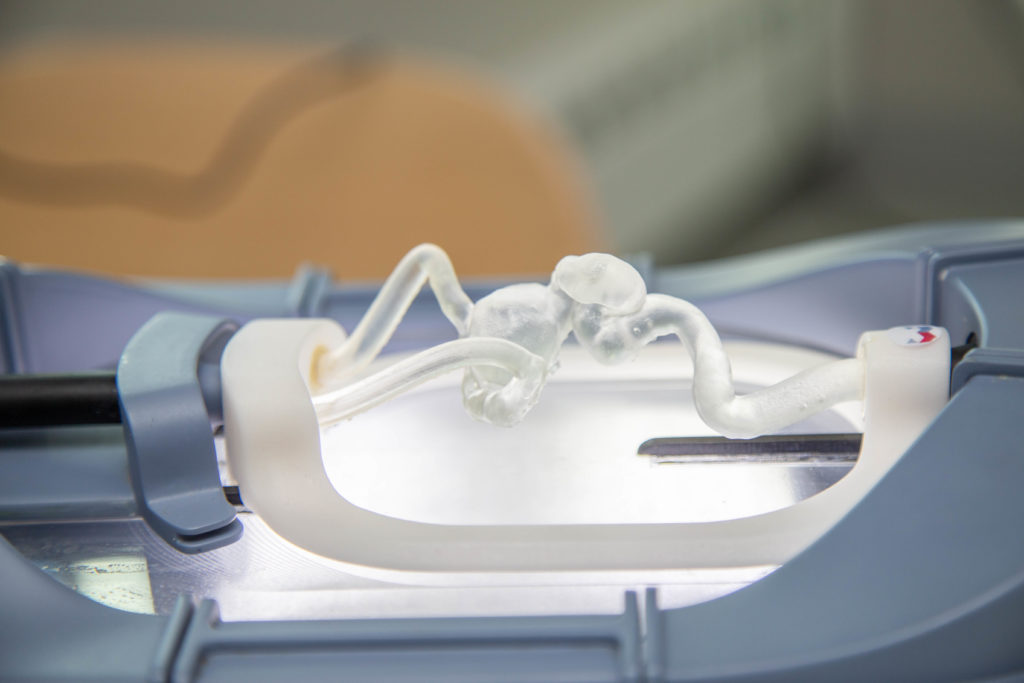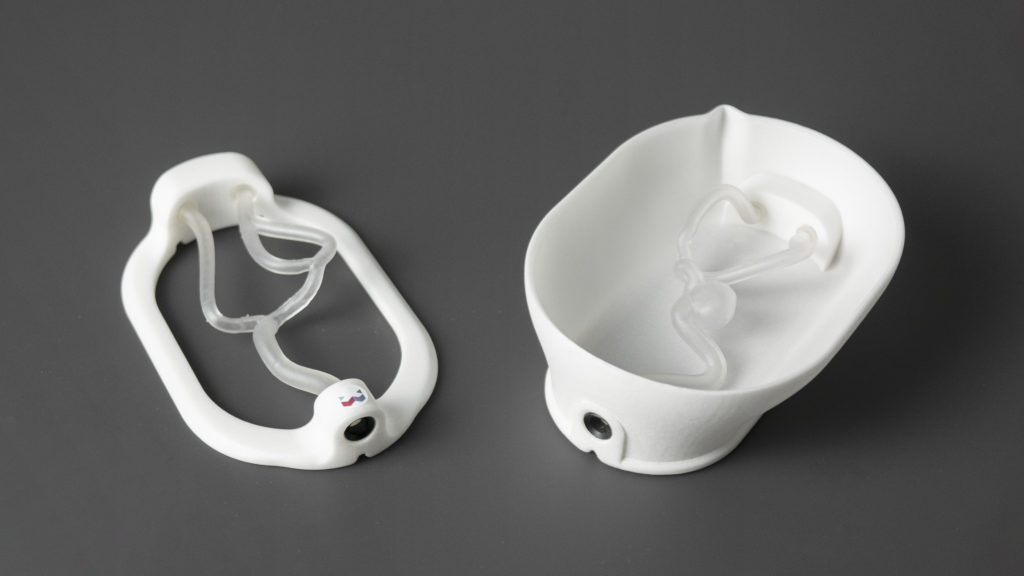 CARTRIDGE for Unruptured aneurysm: single use 3D printed anatomical twin extracted from images showing unruptured aneurysm. Thanks to our proprietary technology INVIVOTECH® It integrates desired mechanical behavior, unlike single material models such as silicone.
Intended procedures:
Flow diversion
Intrasaccular device
Coil embolization
Balloon-assisted coiling
Stent placement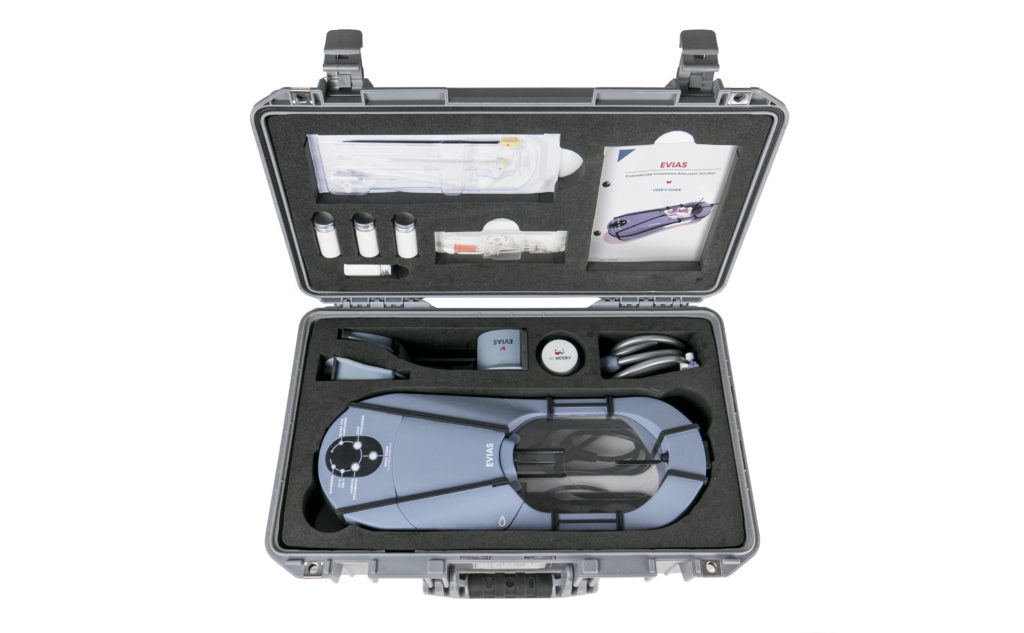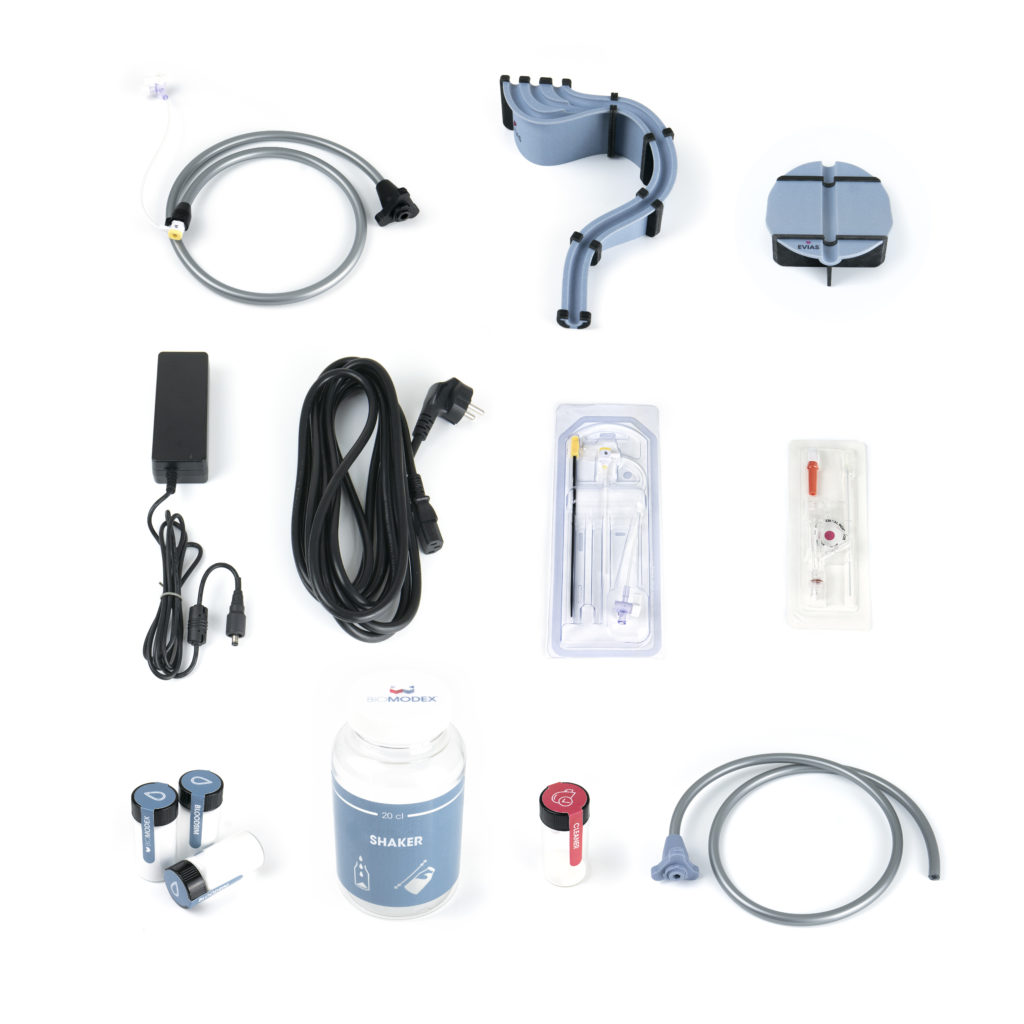 ACCESSORIES for Unruptured aneurysm:
FEMORAL ACCESS TUBE: simulates the artery pathway from the femoral artery to the entrance of the right/left internal carotid artery (ICA) or end of vertebral artery.
AORTIC ARCH: simulates the aortic arch pathway with several levels of tortuosity – type I-II-III are represented.
INTRODUCTION PAD: gives the appropriate angle that you would have at the insertion site at the level of the femoral artery.
INTRODUCER: imulates the introducer at the femoral artery. TWO (2) 9F introducers are available.
CONNECTOR: gives the ability to place several devices in the system. One (1) connector is available.
BLOODSIM™: powder that mixed with saline water gives the same viscosity and density of blood. Three (3) shot of BLOODSIM™ are available.
Station only
Dimensions
18,5 x 7 x 4 inches / 47 x 18 x 10 cm
Weight
5.3 lb / 2.4 Kg
Case with Station and all accessories
Dimensions
22 x 12 x 9 inches / 56 x 30 x 23 cm

Fits for Carry-on
Weight
17.6 lb / 8 Kg
Average set-up delay
2-5 minutes
Anatomy switch delay
30-60 seconds
Power supply
Medical 24V DC / 2.5A