Aortic Arch Catheterism:
An innovative approach for case specific and advanced physician training


Multi-Use Type I/II/III Aortic Arches based on patient 3D rotational angiography
Available in both Invivotech and Clear Cartridge technologies
Right Femoral and Right & Left Radial Access
Lightweight, portable, plug-and-play station & accessories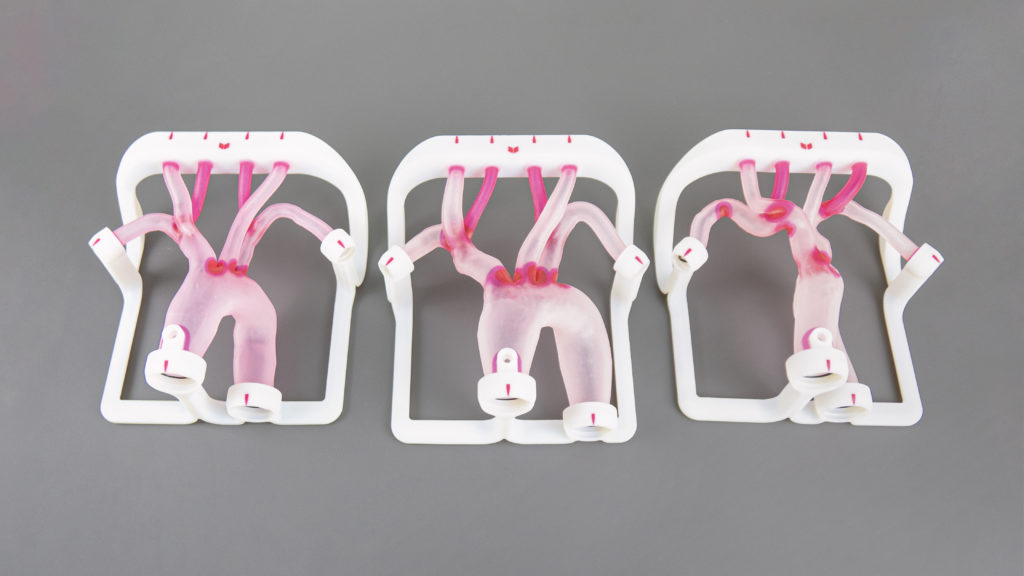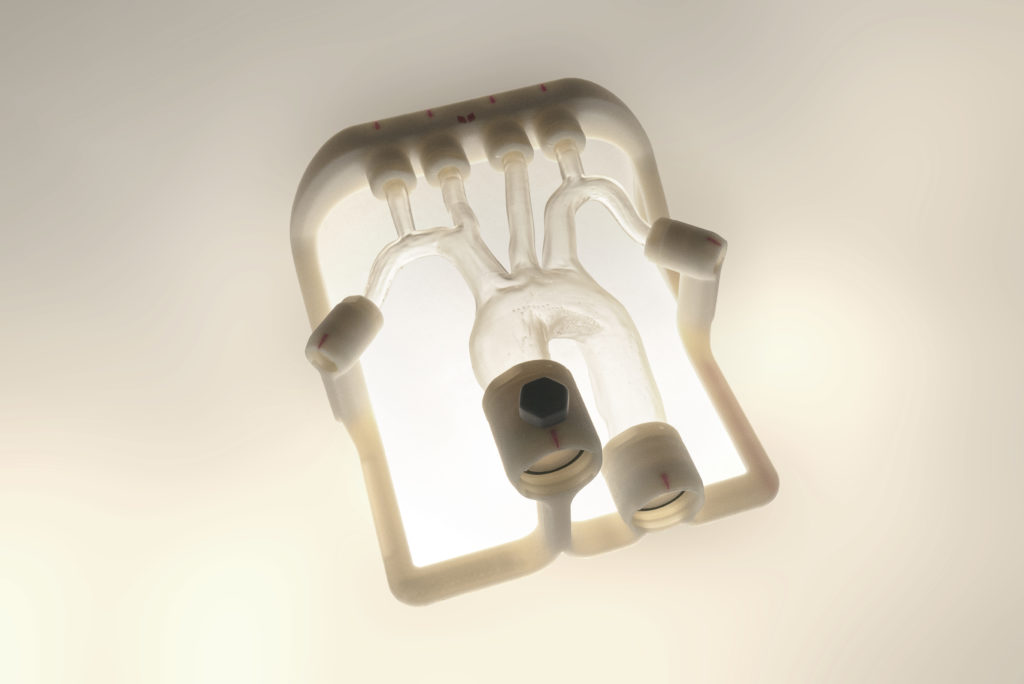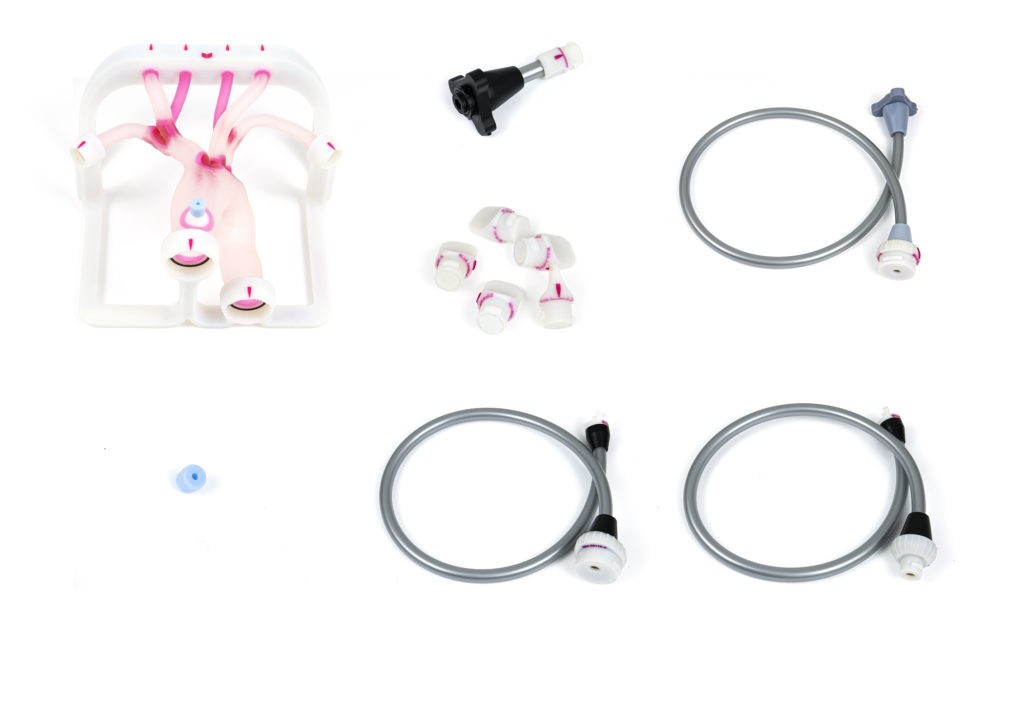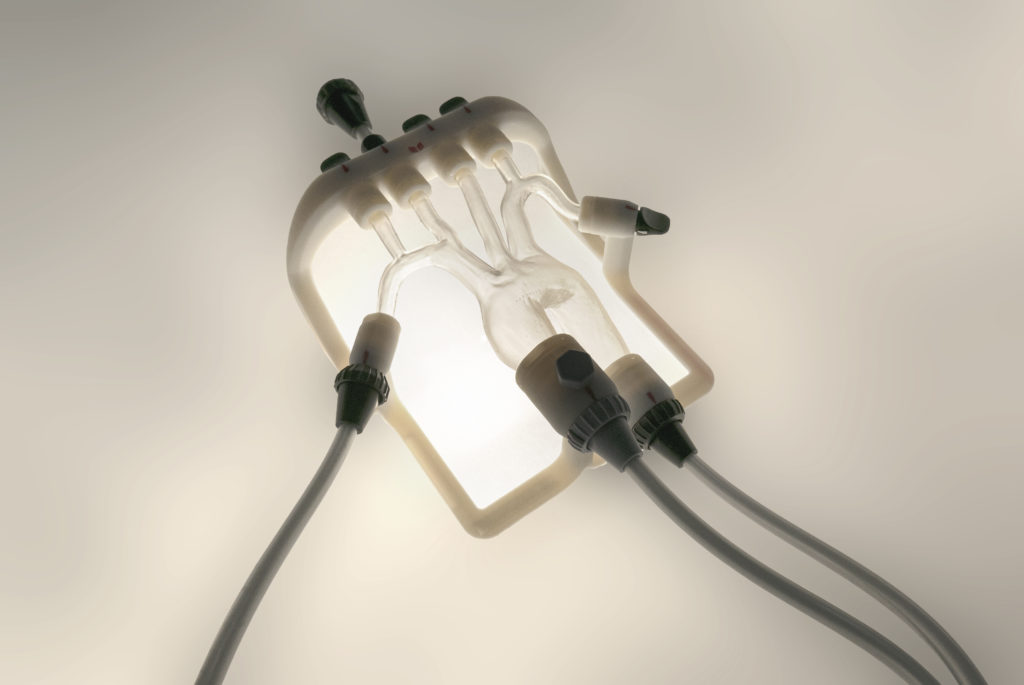 Aortic Arch Catheterism Cartridges: designed to simulate the characteristics of type I, II and III arches including subclavian arteries, brachiocephalic arterial trunk, common carotid arteries, vertebral arteries, ascending and descending aorta. It can be implemented alongside the Station to provide a realistic approach in navigation.
Compatible with EVIAS Plus™
Available in Invivotech & Clear
For use in & outside the cathlab
Compact and portable
Plug-and-play
Simulated systemic flow
Femoral access
Right and left radial access
Compatible with all BIOMODEX® EVIAS™ cartridges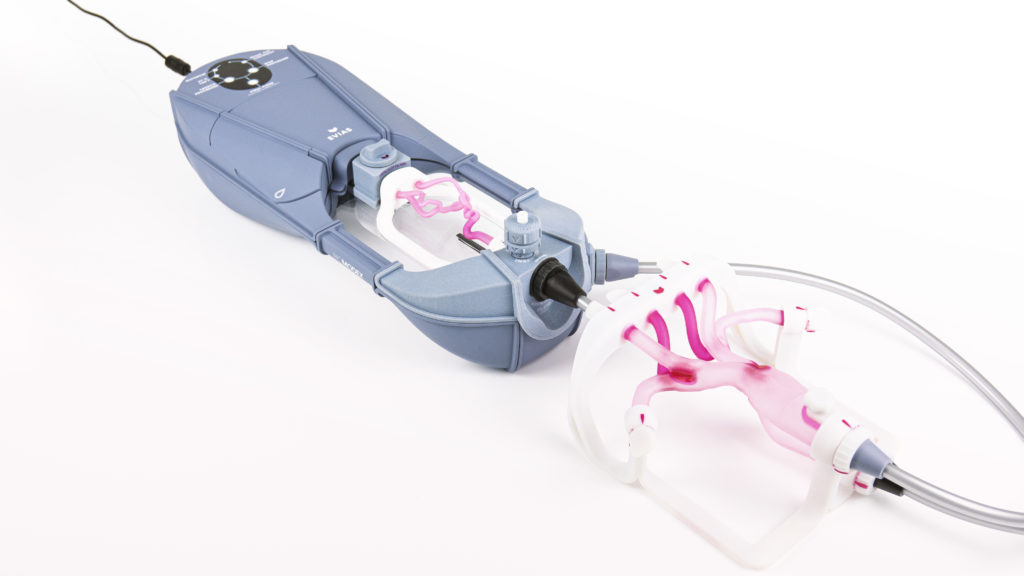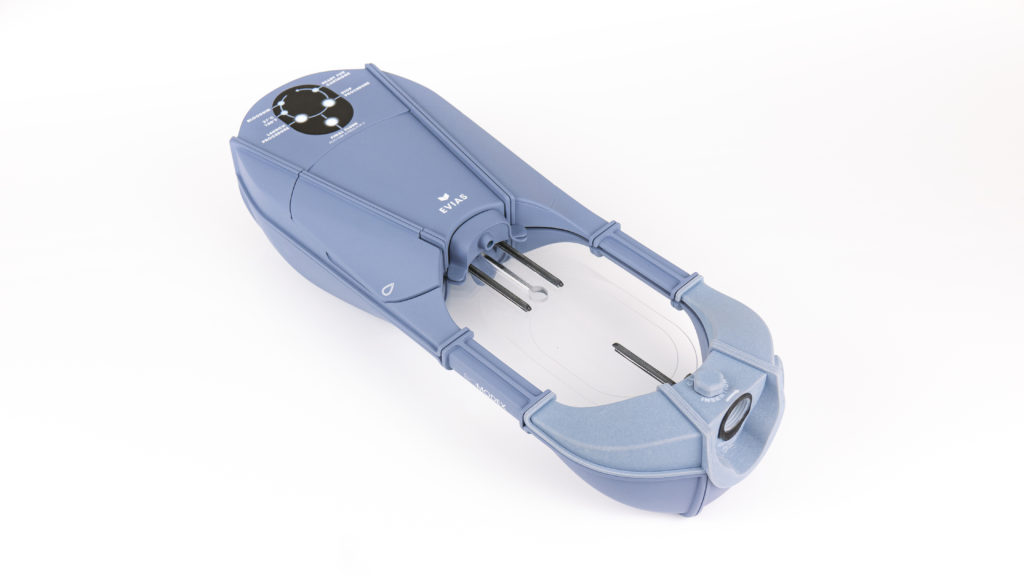 BIOMODEX® EVIAS™ Plus has been designed to simulate the characteristics of intracranial blood circulation (systemic flow and physiological temperature). It is intended to be used in a Cathlab environment.
Compact and portable
Plug-and-play
Simulated systemic flow
BLOODSIM™ replicates blood density and viscosity
Blood Clot Insertion System
Distal Filter System for control of embolized material
Compatible with all BIOMODEX® EVIAS™ cartridges