An Echo-Guided Training Solution for Transseptal Puncture
Using our BIOMODEX® LAACS™ (Left Atrial Appendage Closure System)

TEE and ICE compatible with our proprietary Echotech® technology
Multi-material 3d printed model providing realistic haptic feedback
Single-use septums and multi-use frame
Lightweight, portable, plug-and-play station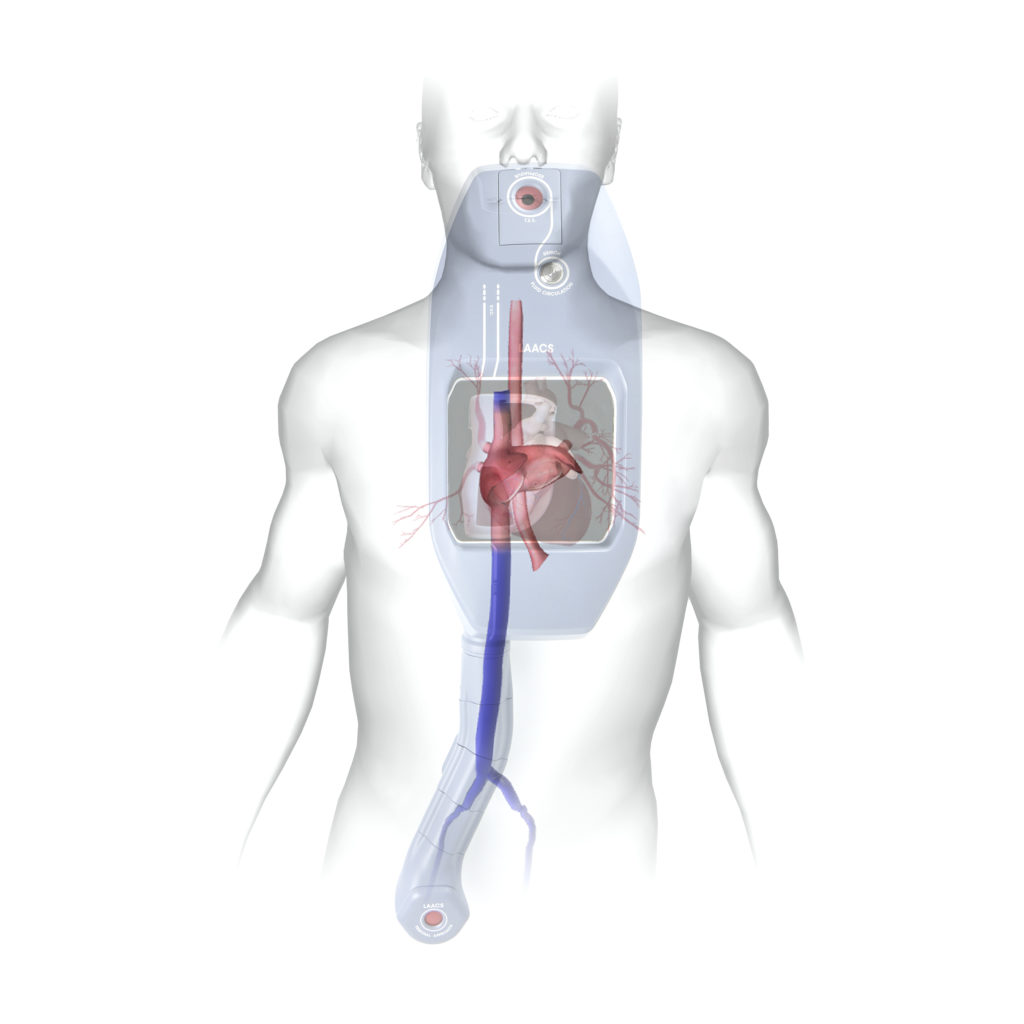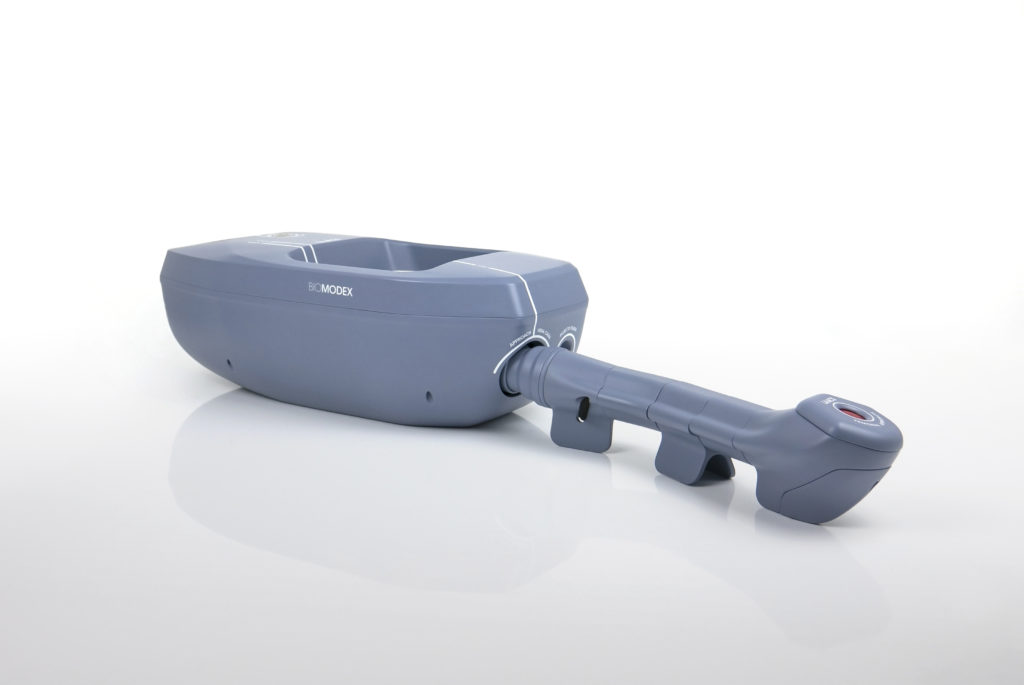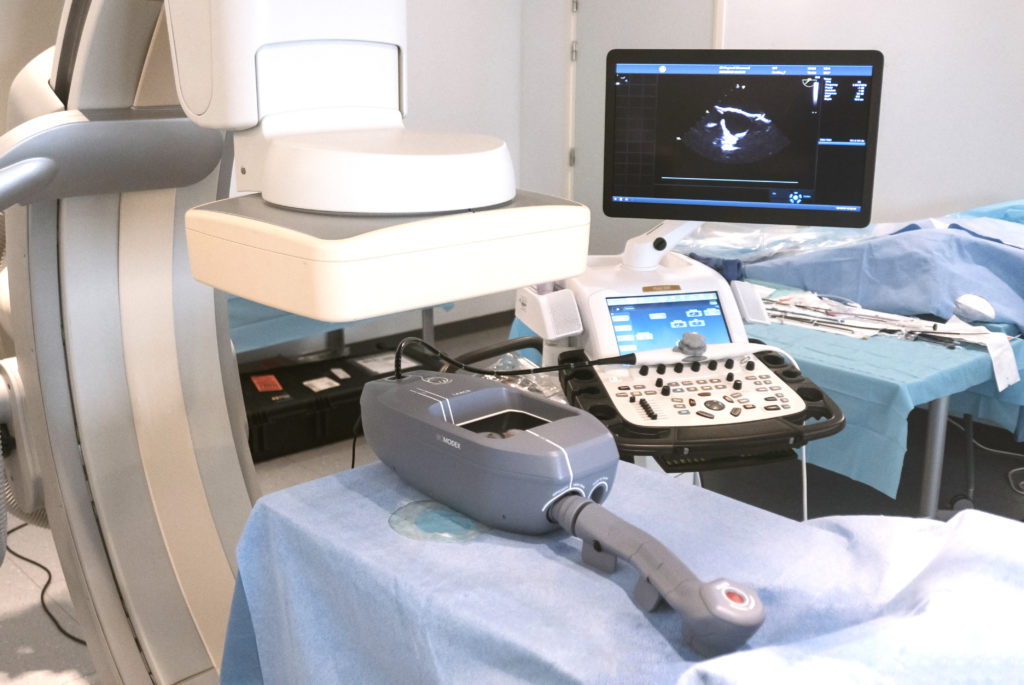 BIOMODEX® Transseptal Puncture Training cartridges are compatible with the LAACS™ station to provide a solution used for physician education and training.
Anatomical twin for transseptal puncture training
3 types of Septums available: standard, rigid & RF compatible
ECHOTECH® allows the visualization of 3D printed anatomical twins using ultrasound (TEE, ICE)
INVIVOTECH® integrates tissue biomechanics in 3D printed anatomical twins
Plug-and-play Septums
Reusable Frame includes inferior and superior vena cava, right atrium, left atrium, aorta, LAA, Mitral Valve and LVOT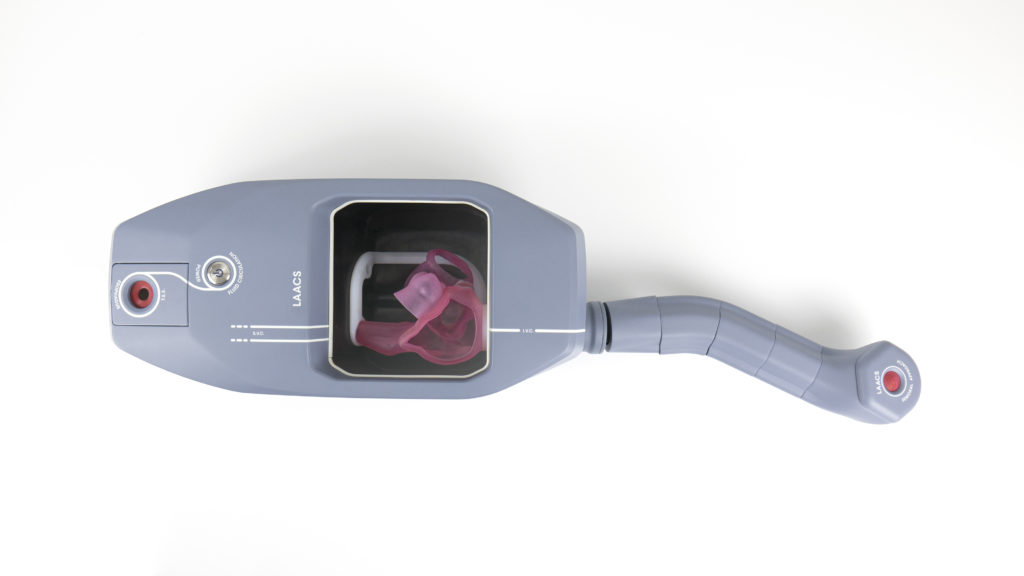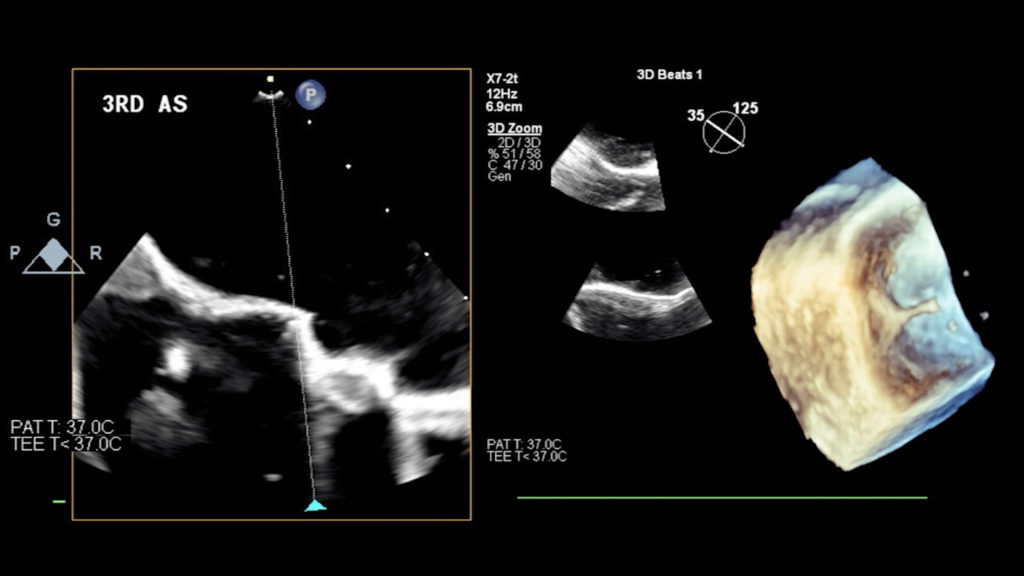 BIOMODEX® Transseptal Puncture Training Solution has been designed to simulate specific cardiac anatomies for transseptal puncture training. It is intended to be used in non-sterile laboratory environment.
For use in cathlab
Femoral approach simulation
TEE access via simulated esophagus
ICE compatible via femoral access
Contrast agent and X-ray compatible
Compact and portable
Plug-and-play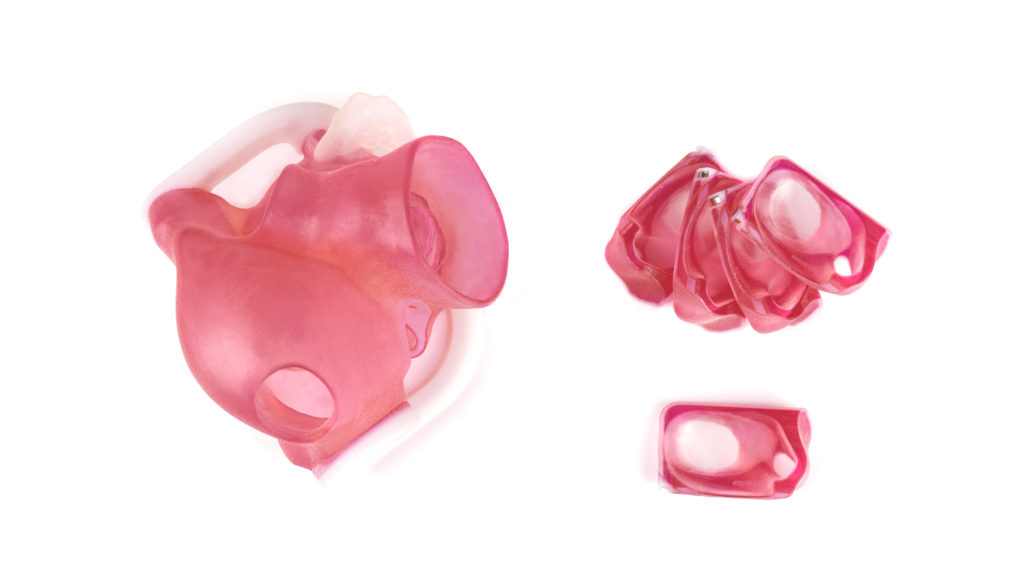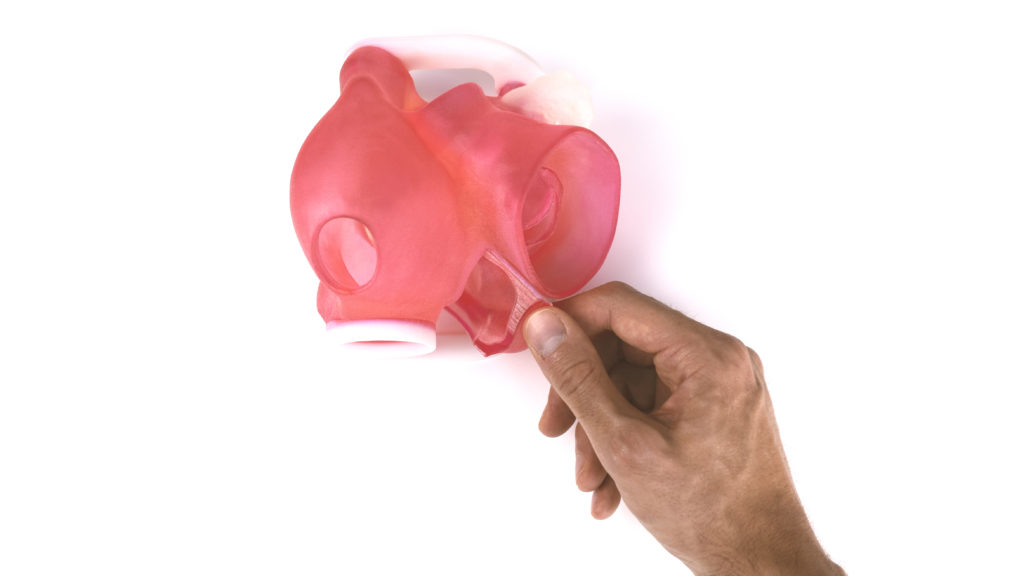 Cartridges for the Transseptal Puncture Training Solution: Single use 3D printed anatomical twin extracted from images depicting specific cardiac anatomies.
Femoral approach via simulated IVC
TEE probe manipulation and X-ray compatible to guide the procedure
Tenting on fossa ovalis
Measurement between puncture site and mitral annulus
Transseptal puncture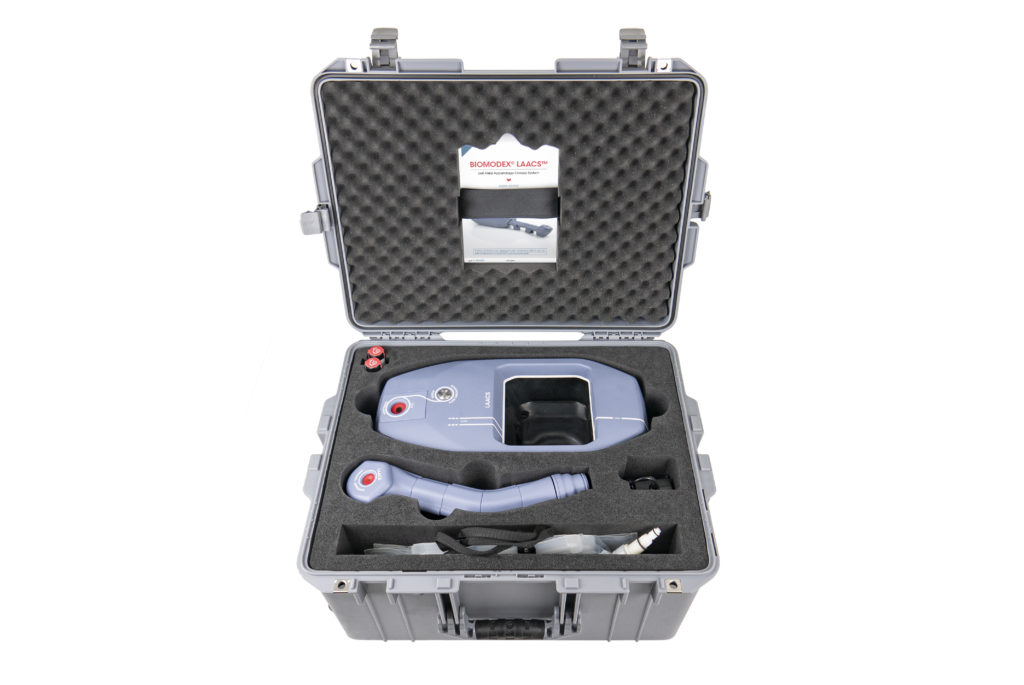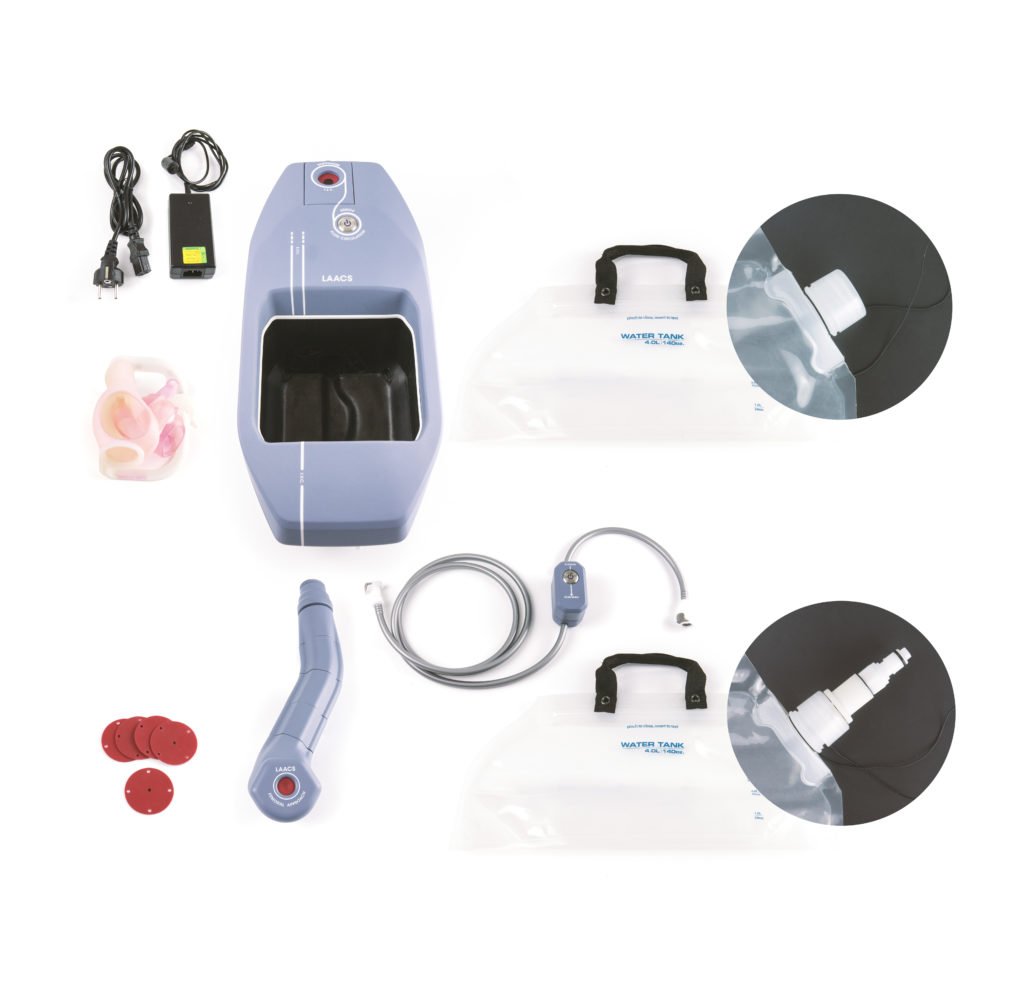 Accessories for LAACS™ station compatible with Transseptal Puncture Training Cartridges:
FEMORAL APPROACH: simulates the vena cava pathway from the femoral puncture to the entrance of the right atrium.
TANK FILLING BAG: aids in pouring tap water into the tank, Volume: 4 liters.
FLUSH BOX: flushes the liquid out of the tank.
TANK FLUSH BAG: aids in collecting the liquid from the tank during flushing, when used with Flush Box. Volume: 4 liters.
FEMORAL MEMBRANES: simulates femoral puncture. Includes three (3) spare membranes.
Station only
Dimensions
18 x 8 x 5.7 inches / 46 x 20 x 14,5cm
Weight
4.8 lb / 2.2 Kg
Case with Station and all accessories
Dimensions
21 x 15.7 x 11.6 inches / 53,5 x 40,2 x 29,5cm
Weight
24 lb / 11 Kg
Average set-up time
4-6 minutes
Anatomy switch time
30-120 seconds
Power Supply Unit
Medical grade 110-230Vac input / 12Vdc (3.34A) output