A Training and Case Specific Rehearsal Solution for Unruptured Abdominal Aortic Aneurysm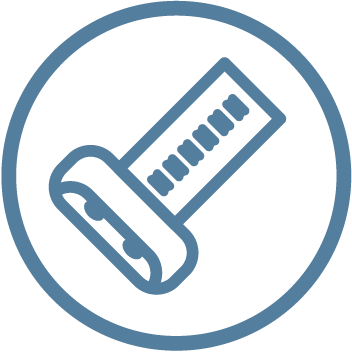 EVAR Station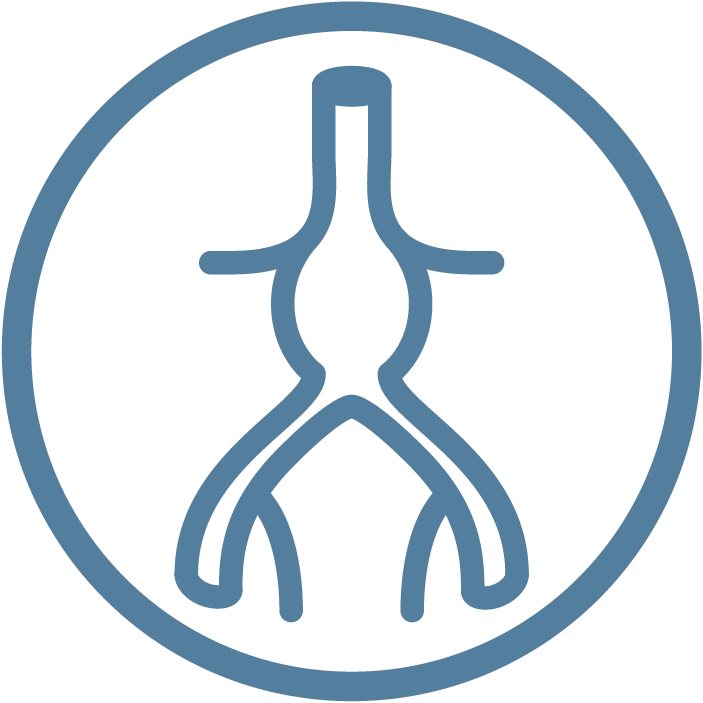 Unruptured Abdominal Aortic Aneurysm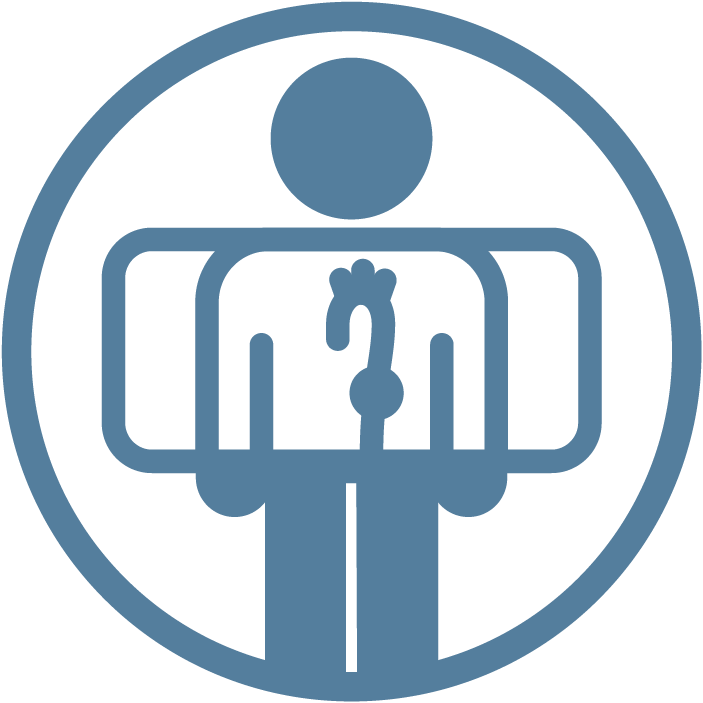 Endovascular Training & Rehearsal
Invivotech technology providing realistic haptic feedback
3D printed model created from CTA and/or 3D rotational angiography
Station providing Femoral & Radial access
Lightweight, compact, plug-and-play station & accessories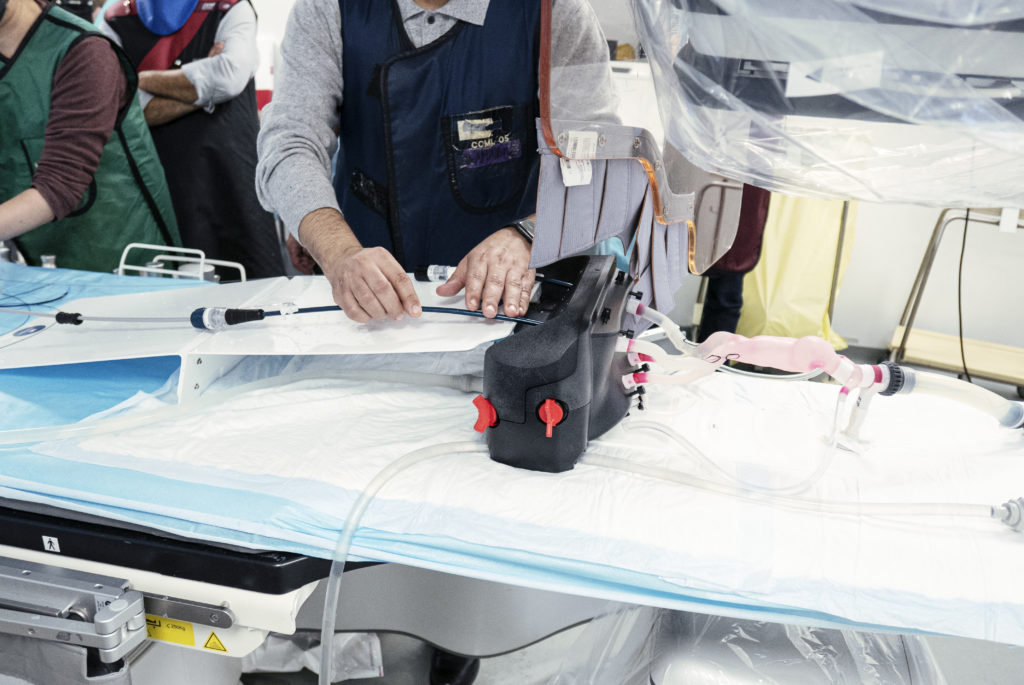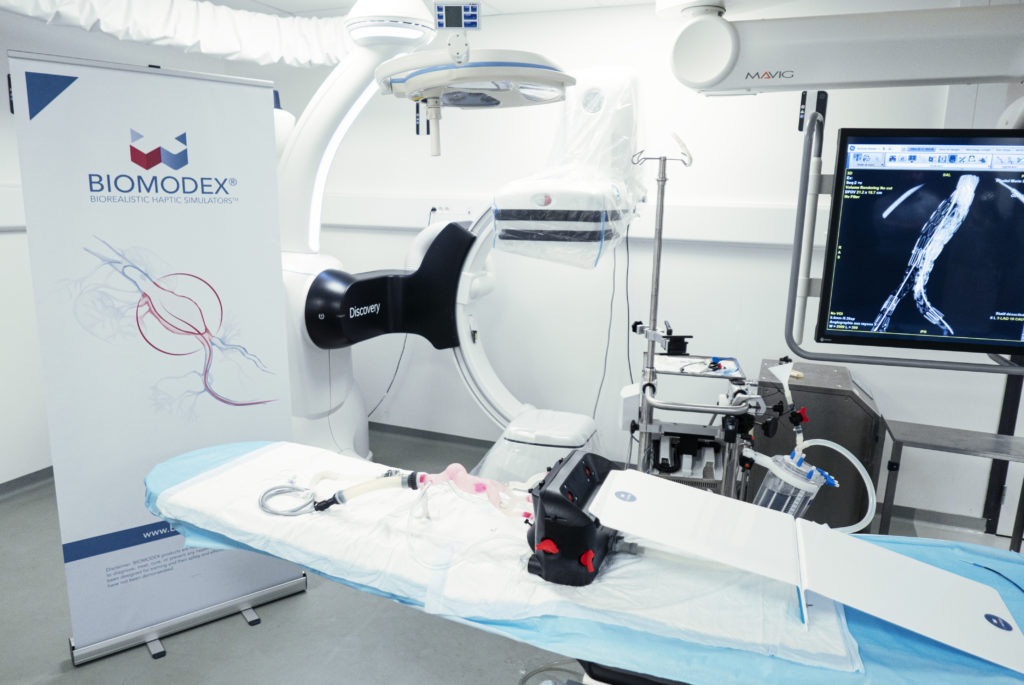 BIOMODEX® EVAR System (EndoVascular Repair System) is a solution designed for practicing endovascular surgeons and fellows for education, training, and patient-specific rehearsal.
Anatomical twin for AAA procedures includes femoral access, hypogastric arteries, renal arteries, and possibly more (coeliac artery, upper and lower mesenteric arteries, radial access, vertebras, other landmarks, …)
Station allows for physiological flow circulation and regulation
Ergonomic support for wrists and catheters
Contrast agent and X-ray compatible for use in cathlab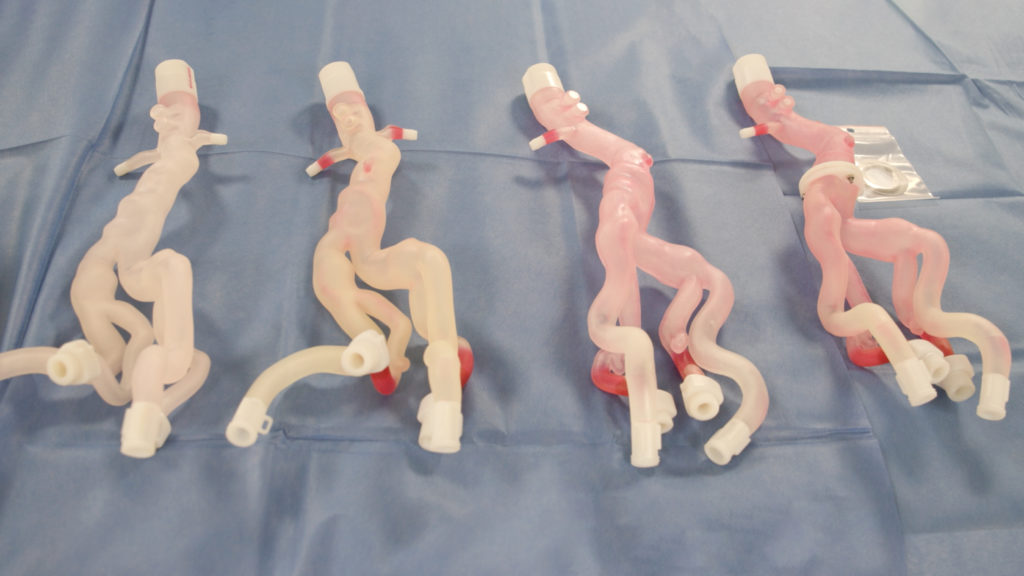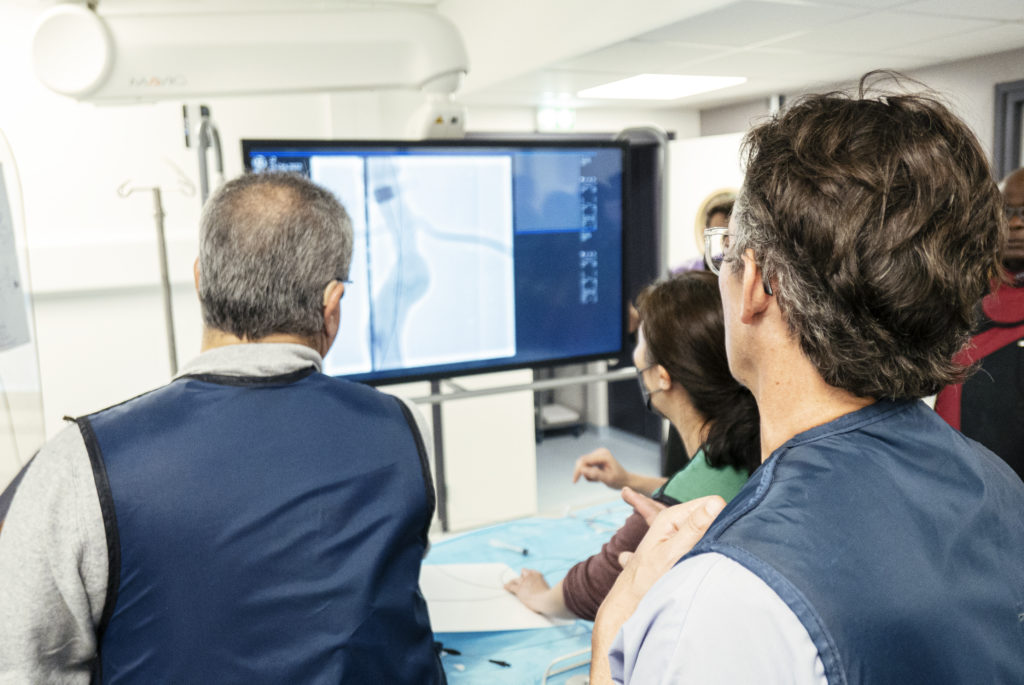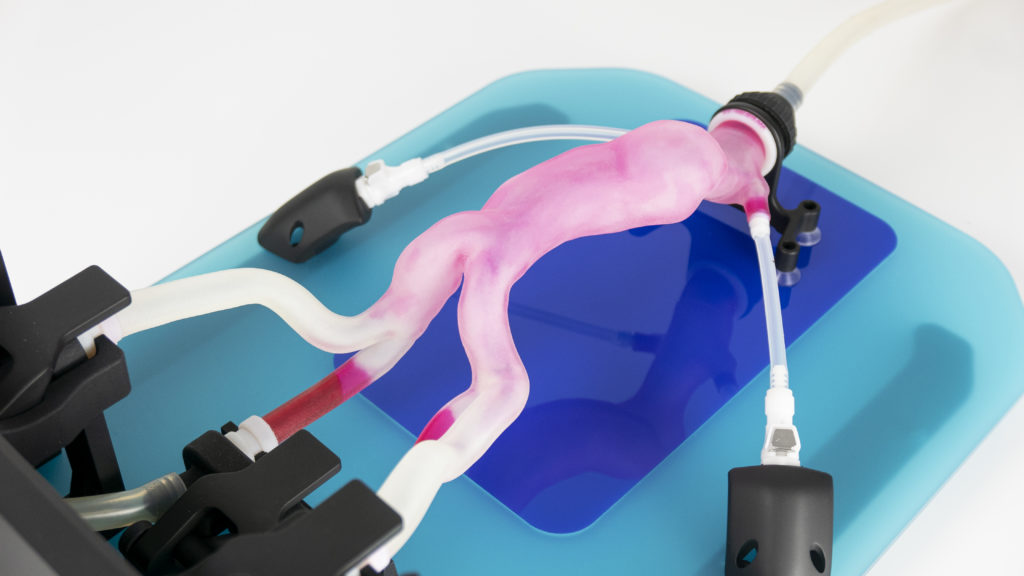 CARTRIDGE for AAA: 3D printed anatomical twin extracted from images showing unruptured aneurysm. Thanks to our proprietary technology INVIVOTECH®, it integrates desired mechanical behavior.
Intended procedures:
Stentgraft placement (aorta, iliacs and peripheral arteries)
Laser fenestration
Chimney
Anchoring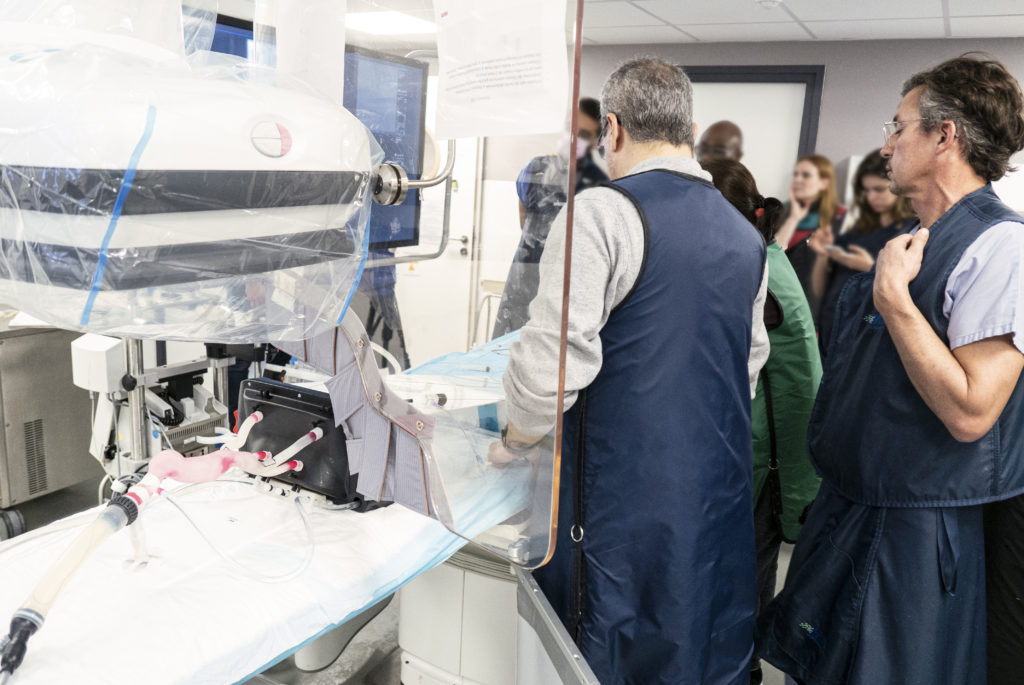 ACCESSORIES for EVAR System:
PULSATILE PUMP: connects easily to the station to provide a pulsatile flow through the 3D printed model
BLOODSIM: powder that mixed with saline water provides the same viscosity and density as blood
FLUSH BAG: allows the liquid collection from the system during flushing, when used with Flush Box
FEMORAL MEMBRANES: simulates femoral puncture